Pilates-4-Virginia Beach is a contemporary pilates and barre studio.  The pilates studio is equipped with STOTT PILATES Reformers, Stability Chair, Cadillac, Ladder Barrel and other miscellaneous props.  Pilates is a mode of exercise that lengthens and strengthens the muscles while focusing on postural alignment and stability.  It is a great form of exercise for anyone.  The barre studio provides an authentic ballet-barre inspired workout and is also home to our mat pilates, piyo and other group exercise classes.  TRX Circuit classes round out our offerings at Pilates-4-Virginia Beach.
Jennifer Rockwell
Jennifer's love of dance led to her career in fitness which began in 1989. She discovered pilates in 1999 while rehabilitating an injury and recognized the benefits of incorporating pilates not only into her regular exercise routine, but also into her clients' routines. Jennifer began the process of obtaining the comprehensive STOTT PILATES instructor certification in 2001, which is a rigorous, intensive yet contemporary approach to pilates. She owned and operated a private pilates studio in the Los Angeles area for 13 years, specializing in pain management. Jennifer is also working towards becoming an Instructor Trainer and hopes to have that accomplished by 2017.
While looking for an adult ballet class to take, Jennifer stumbled upon her first barre class in Los Angeles in 2009. She was hooked and auditioned to become an instructor. She successfully completed the 100+ hour, 3-week intensive certification program in 2011.
After getting married in December of 2012, Jennifer relocated to the East Coast with her husband, Mark. She worked for Equinox in Bethesda, MD as the Pilates Coordinator until her husband's work landed them in Norfolk, VA. She continues to travel with Crystal Cruise as a guest pilates instructor when her schedule permits. Jennifer's philosophy on exercise is that it should be results-oriented without being debilitating. Find what you enjoy doing and make it a part of your daily routine.
Jan Anderson

As a former competitive gymnast and cheerleader from elementary school through college, Jan has always displayed a passion for physical fitness. After her college years she continued her fitness pursuits through running, Crossfit and taking various fitness classes. However, there was always a piece of the puzzle missing. That piece was found 5 years ago when she took her first pilates class. She instantly fell in love with this newly found form of exercise. This form was a remembrance of her days in gymnastics of using her own body weight for resistance and allowing her to get an amazing workout without adding more stress on her already over-worked knees and joints. Jan has always dreamed of helping others to become healthy and to reach their fitness goals. Knowing pilates is for everyone she realized she could put forth her passion of helping people become healthier through fitness by teaching pilates. As a result, a year after discovering pilates, Jan became a certified instructor through American Aerobics Association International and International Sports Medicine Association (AAAI/ISMA). Most recently, Jan became qualified through Merrithew Health & Fitness to teach STOTT PILATES Total Barre fitness classes. She also completed her STOTT PILATES Reformer Certification in 2016.
Margaret Nark

In 2000, Margaret was taking her regular step class and the instructor pulled her aside and asked if she had thought about teaching classes. She thought he had lost his mind. However, the instructor persisted and provided information on upcoming certifications. She finally relented and looked at the website. It did seem to be a perfect match. Margaret had always been active. She was a competitive gymnast from the age of 5 to 17 and was always moving. After taking the primary certification through AFAA and starting to teach classes, she realized how much she loved helping people get and stay active. Over the last 16 years, she has taught a variety of fitness formats and finally discovered Pilates in 2007. She loved how Pilates challenged participants, but could be modified for any participant. She completed her STOTT PILATES Matwork Certification in 2012 and her STOTT PILATES Reformer Certification in 2015. Barre seemed to be the next logical step for Margaret. She completed the Booty Barre® certification in 2013 and also completed STOTT PILATES Total Barre class in 2014. She is currently working on her Comprehensive STOTT PILATES Certification and expects to have all modules in her repertoire by 2017.
Claudia Erdle

Originally from Rome, Italy, Claudia earned her BSN, MS prior to moving to the United States in 2011. She was an avid volleyball player for many years but discovered barre class while living in Richmond, VA…and LOVED it!When she moved to Norfolk, VA in 2015, she found Pilates-4-Virginia Beach, where she became a client. She became friendly with one of the instructors, Margaret, who encouraged and pushed her towards taking the Booty Barre® Instructor training course in May 2016. She loves the atmosphere and camaraderie at Pilates-4-Virginia Beach because she feels that everyone, no matter their fitness level, is welcome and empowered on their individual fitness journey. Obtaining the Booty Barre® certification was a perfect fit since barre fitness is Claudia's favorite workout!
Denise Green

Denise has been in the fitness industry for over 12 years. Her background is diverse: she's a group exercise instructor, TRX instructor, functional fitness instructor, and spin instructor. Her passion is making workouts fun and effective along with getting to know her clients to give them a welcoming environment. She is very active in the fitness community by participating in various runs, challenges and bike races in the area. She also teaches at TCC in the PED department to educate our future generations in fitness.
Lexi Hennessy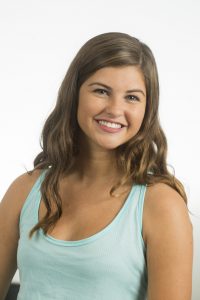 Lexi Hennessy was born and raised in Virginia Beach where she danced for 16 years, including 5 years pre-professionally at Ballet Virginia International.  She has completed summer intensive ballet training with University of South Carolina Dance Company, Orlando Ballet School, Nutmeg Conservatory, and Ballet Virginia International. She has performed in the annual Nutcracker, Twelve Dancing Princesses, Sleeping Beauty, Alice in Wonderland, Snow White and the Seven Dwarves, etc. She attended and performed at South Eastern Regional Ballet Association. When she headed to Virginia Tech for undergrad, she found that she was not quite ready to leave the barre.  Lexi turned her love of barre exercise into a passion for helping others find their own rhythm and healthy lifestyle.  She recently earned her certification through Booty Barre® in northern Virginia and is very excited to start teaching barre classes!